On August 16, 1977, Elvis Presley died of a heart attack. Elvis Presley, just 42 years old, was found unconscious on the bathroom floor of his Memphis mansion, Graceland. Here are five shocking facts you probably didn't know about Elvis Presley...
Fifteen of the Songs Elvis Recorded Contained the Word "Blue"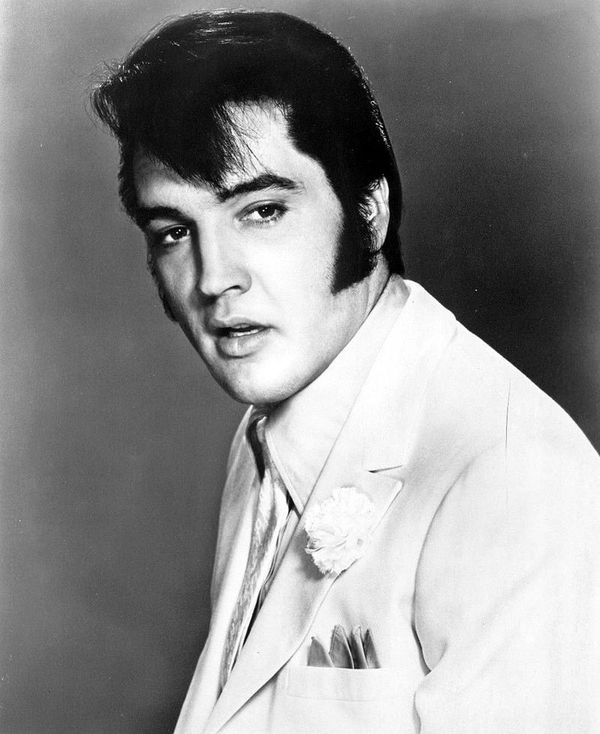 "Blue Suede Shoes," "Blue Hawaii" and "Blue Christmas" are probably the best well-known of Elvis's blue songs, but there were 12 others, and no one seems to know why he was attracted to songs that contained this word. Other songs that Elvis recorded containing the word "blue" are "Milkcow Blues Boogie," "G.I. Blues" and "Blue Eyes Crying in the Rain." One interesting thing about the King of Rock and Roll is that he never wrote any of the songs he recorded.
Elvis Never Saw Priscilla Without Makeup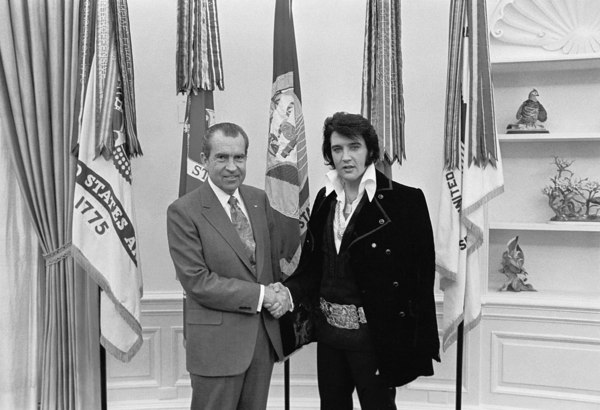 Up until about 2015, the photo of Presley with President Nixon was the most requested picture at the National Archives. Image credit: WikiCommons In an interview with Priscilla Presley, she stated that her husband never saw her without makeup because mystique was important to him. She said he only wanted to see her made up and dressed. Reportedly, Presley went so far as to control what clothing his wife wore and would shop with her, and she wore at least a little makeup all the time.
Presley Was a Germophobe The King of Rock and Roll, according to his wife, was a germaphobe and went out of his way to ensure he was safe from germs wherever he went. When he dined at the homes of other people, he went so far as to bring along his own silverware. In addition, when handed a drink, he would turn it around and drink from a cup next to the handle because he thought no one else ever did that.
He Once Made a Midnight Run for Sandwiches Presley was well-known for his love of peanut butter and traveled on his jet one day in 1976 all the way from Graceland to Denver for a special sandwich sold by a local restaurant there. The sandwich consisted of a loaf of bread that was hollowed out and packed with a whole jar of peanut butter, the entire contents of a jelly jar and a package of bacon. This giant sandwich cost $50.
Presley Underwent Several Plastic Surgeries Although it isn't unusual for celebrities to have plastic surgery, Presley really had little done over the years. In 1956, he had his nose somewhat minimized by Hollywood plastic surgeon Dr. Maury Parks. In addition, he had a nose job while he was a soldier in the U.S. Army and a slight amount of work during the 1960s, according to Joe Esposito, who was the star's friend and road manager.