On June 17, 1994, 95 million people tuned in to watch as former NFL superstar O.J. Simpson led police on a low-speed, 60-mile chase across Los Angeles that ended with "The Juice" in handcuffs. Here are five shocking facts you might have missed, even if you were glued to your TV set...

June 17, 1994, Was a Big Day in Sports History Even Without OJ.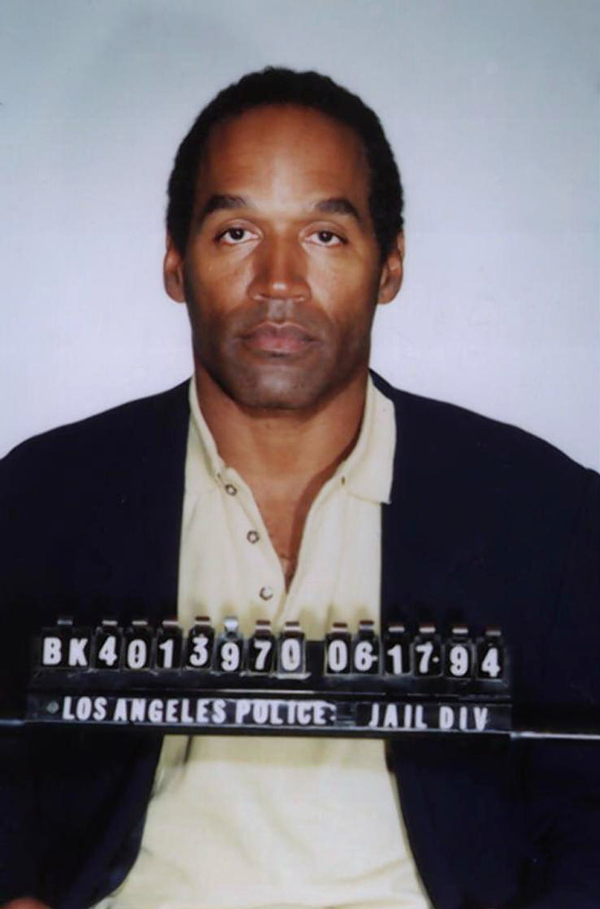 OJ's 1994 mugshot. Image source: WikiCommons While over one-third of the U.S. population sat on the edge of their seat waiting to see how the OJ chase would end, several big-name athletes were busy making sports history. June 17, 1994, was Arnold Palmer's final round in a U.S. Open game and was also the day that Ken Griffey Jr. tied Babe Ruth's home run record for hits before June 30th in a single season. On top of that, June 17 was the official kick-off of the World Cup and Game 5 of the 1994 NBA Finals between the New York Knicks and Houston Rockets. The New York Rangers also had their Stanley Cup victory parade that day.
Simpson Had a Fake Mustache With Him in the Bronco. At 6'1" and well over 200 pounds, Simpson was pretty easy to spot in a crowded room. Then consider the fact that he was one of the most recognizable faces in sports history, and you'll understand why the man thought he needed a disguise. But a fake mustache? You can do better than that, Juice. Despite the fact OJ claims he was not running from police, evidence in the car suggests otherwise. In addition to the infamous gun he carried, the iconic White Ford Bronco had $9,000 cash, makeup, OJ's passport, and some adhesive for the 'stache.
The Bronco Has a New Owner...But You Can Rent It. Most people think OJ owned the Bronco that served as his getaway car, but it actually belonged to the car's driver—Simpson's close friend, AJ Cowling. In 1995, Cowling decided to cash-in on the Bronco's notoriety and sold the vehicle for $200,000 to Michael Pulwer, a real estate developer and restaurant owner. Pulwer now rents the Bronco out for special events, including a 2012 display at the Luxor hotel in Las Vegas.
On June 17, 1994, Dominos Sold as Many Pizzas as Super Bowl Sunday.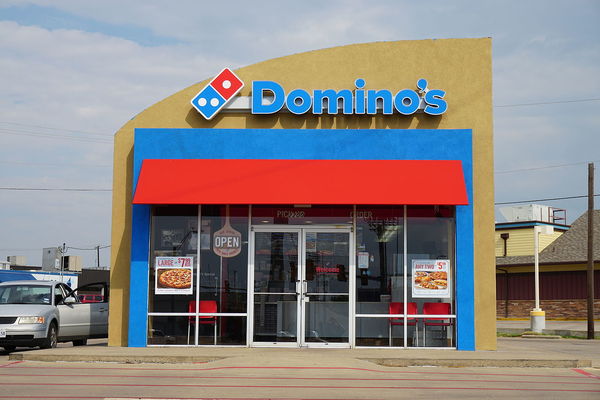 Dominos pizzas sold like hotcakes during the car chase. Image source: WikiCommons The chase kicked off around 6:00 pm PST, right at the time most families would be settling down to dinner. But, of course, no one wanted to be stuck in the kitchen that night. So, families across America did what anyone would do in such a situation—they called Dominos. The popular pizza chain had over 10,000 locations in 1994, and on the night of June 17, business was booming. Though the company declined to share actual sales figures, one executive claimed that sales equaled that of a Super Bowl.
Of Course He Drank Some Orange Juice After the Chase Ended. What? You thought "The Juice" was just a nickname? After the five-hour chase ended in OJ's driveway and a stand-off between Juice and the LAPD, officers were finally able to coax him from the backseat of the Bronco. After exiting the car, OJ went inside his mansion, called his mom and poured himself a tall glass of orange juice. His poor mother was admitted to the hospital shortly after from all the emotional stress suffered during the hours-long chase, stand-off, and arrest.